Established in 2013 and headquartered in the dynamic hub of Addis Ababa, FIRMA Media and Communications is a distinguished partner in championing creativity and excellence in communications, visibility, and production. As hosts of the esteemed Negarit Awards, we are at the vanguard of highlighting exceptional accomplishments in the creative sphere. Our enduring devotion to rich storytelling and our pledge to uplift organizations have solidified FIRMA's reputation as a respected entity in the industry.
Our aspiration at FIRMA transcends mere celebration of creativity; we strive to nurture and augment it. While the Negarit Awards pay tribute to superior talents and breakthroughs, we invite attendees to engage with FIRMA , exploring the many ways in which our agency can contribute to their pursuit of communicative brilliance. 
At FIRMA, our suite of services is thoughtfully organized under three core umbrellas: documentation, communications, and visibility. Under documentation, we pride ourselves on creating compelling content, encompassing everything from technical writing and editorial support to professional photography and videography. Our communication umbrella encapsulates a range of offerings, from public relations and stakeholder engagement to sustainable communications and SBCC campaigns, ensuring coherent and effective messaging across all channels. Lastly, our visibility segment focuses on amplifying your brand's presence in the digital realm and beyond. This includes web development, search engine optimization, strategic social media management,and influential collaborations, all aimed at maximizing brand recognition and reach. At FIRMA, we believe in a holistic approach, ensuring that our clients not only have a story to tell but also the right platforms and strategies to make their voices heard.
...and the team that makes it happen
Fitsum Admasu
Creative Director, Co-founder
Fitsum Admasu, a visionary and one of the founders behind FIRMA, currently holds the role of Creative Director. His remarkable portfolio showcases a wide spectrum of talents, encompassing the complete gamut of creative direction, production, and execution for numerous video projects, campaigns, and the development of brand identities and assets. Boasting over 8 years of hands-on experience, Fitsum is a master at thinking on a grand scale, deftly implementing media and communication strategies that seamlessly blend context relevance, cutting-edge visuals, and a wealth of measurable impact.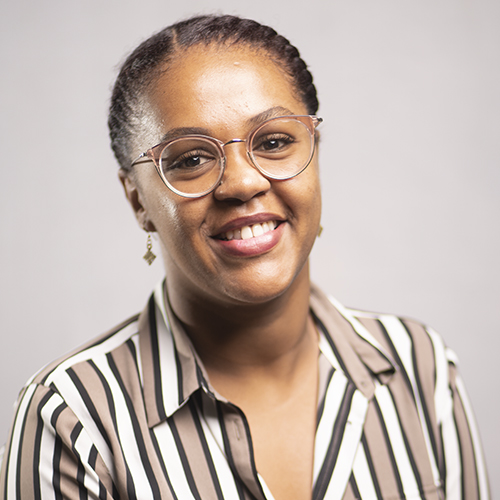 Diana Yohannes​
Director​ of Content
Diana Yohannes brings a wealth of experience that spans over a decade, a tenure marked by prolific contributions to renowned multinational organizations, both domestically and abroad. Among her noteworthy affiliations are distinguished institutions including the World Bank Group, GIZ, JSI Inc., UN Women, and Panagora Group.
At the heart of Diana's professional repertoire lies a mastery of quality control, characterized by an unwavering commitment to exactitude, cultural sensitivity, and contextual pertinence in every publication and material under her purview. With a proven track record in delivering precision and excellence, Diana Yohannes stands as a formidable authority in the field.
Niyat Hagos
Operations Manager
Niyat is an accomplished business development professional with a wealth of experience in acquiring and managing top-tier clients for production and communications services. Throughout her career, Niyat has nurtured strong client relationships, ensuring a deep understanding of their expectations and consistently delivering on their needs. Possessing exceptional communication and liaison skills, Niyat is distinguished by her meticulous attention to detail and unwavering commitment to excellence.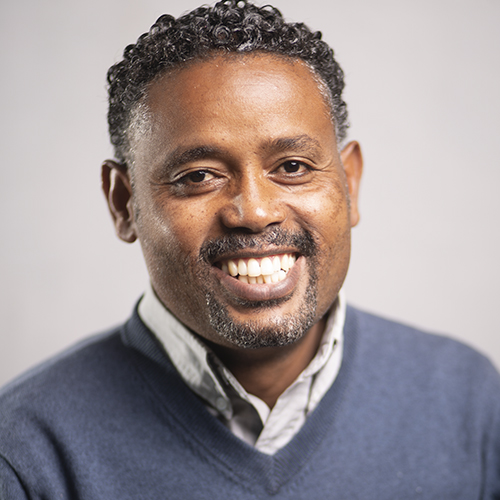 Andualem Deressa
Cinematographer
Andualem Deressa is a seasoned cinematography professional driven by a profound passion for his craft. With an impressive career spanning over 18 years, Andualem has lent his expertise to numerous documentaries, short films, and diverse productions, serving a wide array of clients and purposes. Notably, for the past 13 years, he has also served as a dedicated cinematography instructor at the esteemed Tom Videography and Photography Training Center, a pioneering institution for adult professionals in the field.
Ruth Tewodros
Account Executive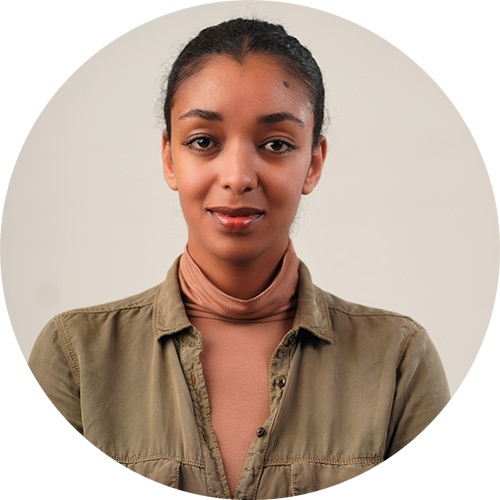 Seblewongel Meshesha
Production Manager
Rommi Berhanu
Event and Project Manager
Dagmawi Amanuel
Graphics Designer
Selam Abreham
Photographer, Editor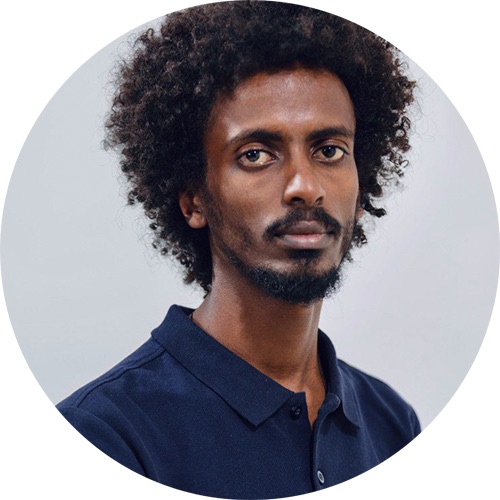 Abel Gebrekidan
Graphics Designer
Bezawit Alemayehu
Social Media Manager
Ammanuel Wake
Motion Graphics Designer
Yohannes Beyene
Production Assistsant
Eden Mamuye
Office Assistant
Biruk Medfu
Camera Operator
Yusra Mohammed
Data Intern