Water for Food Security, Women's Empowerment and Environmental Protection: Documenting a 3-year journey of women's empowerment and improved food security and resiliency in East and West Belesa, Gondar
When FIRMA set out to document SWEEP's achievements and lessons learned through its three years of implementation, our focus was on creating a contrast between the goals the project set out to meet, and the reality on the ground— which far exceeded the targets— through engaging storytelling.
The storytelling aspect of this assignment was at the forefront of the subjects we chose and the final products we delivered. We did this to bring the numbers and the targets to life, and to dignify the many beneficiaries whom we interviewed and documented.
For the photography portion of this assignment (executed by Genaye Eshetu), we chose portraiture and reportage style photography to convey both the emotion of the moment and the impact of the work. Subjects are often pictured up close in their natural environment in a portrait style, or they are pictured engaged in relevant activities. The pictures were powerful especially paired with the success stories that were written about the subjects. 
At FIRMA, we relish opportunities to deep-dive into the stories of our subjects to create rich and engaging stories. The success stories for SWEEP were written and edited by Diana Yohannes, and each one was carefully selected after hours of interviews with subjects. Our storywriting begins long before we meet our subjects; we identify plot points necessary to tell our clients' story combined with identified subjects who are not only willing to tell their stories, but are enthusiastic to do so.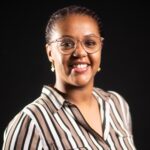 Degib kebele is deep into East Belesa woreda, far removed from paved roads and supply lines for water and electricity. The kebele, much like the
Read More »
The cinematography team takes hours-long footage to compile the perfect 3-minute or 5-minute snippet that tells our clients' story well while keeping the dignity of our subjects intact. For this particular assignment, we dispatched a director (Fitsum Admasu), a cinematographer (Andualem Deressa), and an audio-visual assistant (Zerubabel Regassa) to direct, film, edit, and produce the short and long documentaries we submitted to the client. 
Firma was contracted by CARE Ethiopia to document lessons and impact stories focusing on the Water Supply for Food Security, Women Empowerment and Environmental Protection (SWEEP) project in east and west Belesa woredas of Central Gondar zone. Accordingly, the team delivered documentary film, three short videos, 10 human interest stories and about 50 high resolution pictures. We found the products delivered to be high quality, engaging and well fit for the intended target audience. we also found the team at Firma Media and Communication plc to be very professional, excellent in meeting deadlines, hard-working, easy to talk to and flexible in accommodating changes and comments. Appreciating the professional service rendered by the firm, we highly recommend Firma Media and Communications plc for any similar undertakings.
Director:
Fitsum Admasu
Photography:
Genaye Eshetu
Human Interest Story:
Diana Yohannes
Cinematography:
Andualem Deressa
Assistant:
Zeruabel Regassa
Script Development and Editing:
Ayantu Duki
Editing:
Mikyas Belay
Translation and Subtitles:
Meti Ketema